Menu Board Of The Week DIY
Menu Board who doesn't want one, right? Since we are on the Keto diet we are always trying out new recipes and even some repeated ones that we love. My mother-in-law has been writing out the menu for the week and mentioned how she was thinking about a menu board. I explored ideas and showed her some. The winner? Of course, this awesome wooden menu board! Yes, it is massive! Though! We can write lunch and dinner! Plus, desserts or snacks to try out. We can write two options are more for that day, which is really amazing! My oldest can also write what he wants for that day too (or just to write on it because he can).Since it so massive I was able to add a folder that can hold the recipes for the week and write notes on the heart of what we ran out of since we try to keep all indigents in stock. I haven't seen this idea and decided that it sort of should be a thing. So here is DIY Menu board!
Here are the materials that I used.
Materials 
48×48 wood that wasn't too thick we got ours at Lowes for roughly round $19
Sander
Cherry stain-wood or solid acrylic paint
Card Stock of any color
Cricut
Photoshop program or Design Space by Cricut (I always use Photoshop for all of my layouts)
2 Chalk board vinyl can be bought here
Other color vinyl
Wood Glue
Velcro can be bought here
Any type color folder
Chalk Markers can be found here

First thing is first! Sand the living daylights out of your wood unless it's already sand down for you! As you can see this was my hubby job to do. Of course, this is going to make a mess to clean up the wood dust before moving on. Who likes splinters? Not us or huge messes.
Next stain or paint your wood to the color of your liking! We used this nice cherry color that turned out amazing.
While your wood is drying (ours took only an hour) start making your layout. Now this is where I love Photoshop. I created a canvas 48 x 48 inch. I know this is completely different from what the actual menu board looks like and that's okay! Now I made the chalk board layout 12×12 inch. Do not do this size. I had to cut it down to 11×11 inch. When I did 12×12 the only 3 fitted on the roll  besides a little piece that was the size 4 x 12. Thankfully I bought two rolls of chalk vinyl and my last one took last 4 once I changed the size.  My now notes shape became a heart.
Warning if you do stain the wood the vinyl will not stick. Please use wood glue to glue down the edges. Do not use too much wood glue or it will appear and that makes it look terrible. I would recommend using wood glue even if you painted wood with acrylic just to make sure it sticks. I have added vinyl to naked wood and painted wood though on stain wood it is a hit or miss. This time it was a miss and again that was okay, because we already had wood glue at home.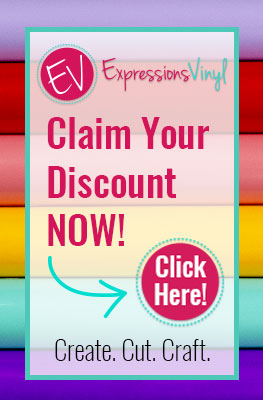 Once you are done applying the chalk vinyl start to prepare your background with cardstock. Make sure to measure the width and height. Our menu background is 8 x 18 inches. Since the cardstock we had on hand was only 12 x 12. We had to cut our design in half and glue it with wood glue. Again, you are gluing the card stock with wood glue. I also added a hand mitten and mixer since you could see the sloppy wood glue mess from just the Vinyl words itself. While I highly recommend putting wood glue on the back of chalk vinyl (since there so big) I do not recommend adding wood glue to regular skinny vinyl itself. Once you have applied the cardstock and let glue is dry (make sure to put something heavy on it to help speed the process) add your vinyl to your liking. Since I had a heart chalk vinyl I decided to write out "The Main Ingredient is" and in the corner is the heart or just let people think it's food, because hey food is love! Also decor your folder out! Get clever on what you want to put on it.
Optional add Velcro to the board and back of the folder. Also add Velcro inside so the folder stays closed when it's hanging from the wall.
Finally add your board to the wall. We anchored it to the wall from keeping the board from falling on our little one.
Yes, this DIY Menu Board was a lot of trial and error though as Ms. Frizzle would say
"Take chances, make mistakes, and get messy!"
Information and photos in this post are sole copyrighted property of  Creative Casso. You may not copy and paste or reproduce any part of the information.
This post may contain affiliate links, which means Creative Casso may receive some compensation if you click a link and purchase something that we have recommended. Clicking these links won't cost you any extra money, but it will help us keep this site up and running and keep free content coming! Thank you for your support!