Part 1 Trying To Tie Dye Wool-Like Yarn
Tie dye wool-like yarn attempt number 1. When I bought this yarn Sunday at Michael's this was the only wool-like yarn I could find. I just accepted it as wool. Silly, right? My mind was on the fact it was going to storm badly that day and we had another stop on our list before getting home. I did try to search isle though nothing. I have to say Michael's by me has a very tiny selection of yarn compare to Joann's. Another reason why I adore Joann's over Michael's any day. Go home and decide tomorrow is when I will attempt to dye this type of yarn.
Here's the brand that I bought. I actually bought three of these to test out differently to see the results. It's 85% acrylic and 15% nylon. This was also on clearance too. If you want to buy this yarn head on over here.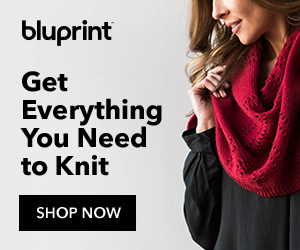 Process of Tie-Dye Wool-like Yarn
Since I do not have a yarn swift I used my chair as one for the time being. I 100% recommend that you get one though! Amazon has twice devices. As you can see the chair was time consuming and my arm hated me. It's all worth the hard work, right?
When tying yarn, I decided to use 100% white acrylic to see what would happen. I was very curious since I could find zero post about tie dye acrylic. Not even an error one.
I used one-step tie-dye kit. I wanted to use these colors for a kind of unicorn theme. You can get tie-dye kit anywhere. The type of kit I got is below.
Before moving on please make sure you have plastic wrap spread out on your table plus the sheet tie dye kit comes with! This is very important since dye can get everywhere and stain! Please make sure to wear the gloves and not be me where you forget within the first few seconds. Whoops.
When applying tie dye to the yarn it first was going over it and not onto it. Whoops. Again, I forgot to soak the yarn in water. Trial and error as my husband kept telling me. Soaked the yarn. Then I applied the dye again. Yay it's taking it! I did this on both sides. I forgot to take a picture of it folded in the plastic wrap make sure to fold it in a plastic wrap and put it in a baggie!


Yet again I forgot to take a photo of this. I steamed the bag for a good 20 minutes.
I dumped the yarn out of the bag and plastic wrap into a container. Look at the steam coming off of it! Here is where I really, really thought this looked promising. Yes, I was super-duper excited. After letting it cool off I rinsed it with cool water until it stopped bleeding.
Final results. Not what I was aiming for and three colors faded away. However, the colors remaining make it look epic still. It reminds my husband of a unicorn colors while to me I'm leaning towards more mermaid feel. I'm not greatly disappointed since I knew this wasn't 100% wool. Side note the 100% white acyclic I used to tie the yarn has dye and seems to be holding the same color as the yarn.
I plan on doing two more attempts different with the wool-like yarn. I got this idea from YouTube video here if you would like to see the other two attempts I plan on doing.
I did buy 4 Bare Wool of the Andes Worsted Yarn – Natural. Once these wool's come in I plan on to dye them and host an Instagram giveaway for one!
Information and photos in this post are sole copyrighted property of  Creative Casso. You may not copy and paste or reproduce any part of the information.
This post may contain affiliate links, which means Creative Casso may receive some compensation if you click a link and purchase something that we have recommended. Clicking these links won't cost you any extra money, but it will help us keep this site up and running and keep free content coming! Thank you for your support!